Name meanings are fun o_o + 2 sketch
This is kind of interesting...It's funny how some of these are wildly inaccurate. But I like Aden's o3o
Aden - Variant of Adin: Attractive; handsome; pleasure given. Adin was a biblical exile who returned to Israel from Babylon.
Alistair - Variant of Alexander: Defender of men; ruler. Also means avenger.
Eliot - Variant of Elliot: God on high; my God is Jehovah. From a surname derived from a medieval abbreviation of the Greek Elias. Variant of Elijah.
Simeon - That hears or obeys, that is heard
Miquel - Form of Michael 'Who is like God'.
Cyril - Master; lord
Vivien - lively
Basil - Royal; kingly.
Phillip - Fond of horses. One of the biblical 12 apostles.
Thierry - French given name from an older Germanic name meaning 'powerful; ruler of the people.'.
Ian - Gift from God.
Gabriel - God is my strength
Oliver - The olive tree, symbolizing fruitfulness and beauty and dignity, sign of peace.
Unsurprisngly, Woolfardisworthy could not be found. XD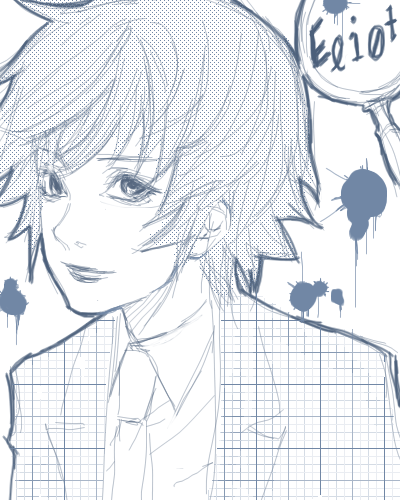 Miquel/Simeon's design isn't final. Still don't know the color of their hair/eyes...
Rather insufficient, but I'll do some full-body sketches later for the characters I'm assigned. ;A;
Comments {10}